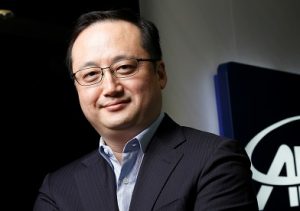 The ABS-2 satellite was successfully launched into space on an Ariane ECA launch vehicle from the Guiana Space Center in Kourou, French Guiana, on February 6, 2014.
ABS-2, which was manufactured by Space Systems/Loral (SSL) for ABS, is a multi-mission satellite, featuring up to 89 active C-, Ku- and Ka-band transponders across 10 different beams. ABS-2 brings expansion capacity at ABS' prime location of 75 degrees East, extending communications and broadcast services to the emerging markets of the world.
"The ABS-2 satellite will significantly contribute towards our expansion plans and is part of our growth strategy to increase the ABS satellite fleet and become a global satellite operator in the coming years," says Tom Choi, CEO of ABS.
John Celli, President of SSL, adds: "Many thanks to ABS and Arianespace for working closely with us to make the launch of ABS-2 a success. A satellite launch is the culmination of collaboration, hard work and relentless focus on quality. ABS-2 is a very advanced satellite that has the capability to improve the human experience in multiple regions of the world."