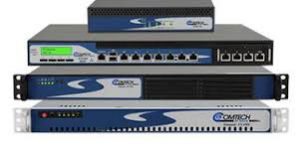 Comtech Telecommunications announced that its subsidiary Comtech EF Data Corp was awarded a USD 3.1 million order from a US government systems integrator for DoubleTalk Carrier-in-Carrier-powered DMD2050E satellite modems. The equipment will support the US Government's integrated satellite terminal communications.
The satellite modems will use DoubleTalkCarrier-in-Carrier bandwidth compression, technology based on Raytheon Applied Signal Technology, known as "Adaptive Cancellation" that allows transmit and receive carriers of a duplex link to share the same transponder space.
"The US Government selected our DoubleTalk Carrier-in-Carrier bandwidth compression technology based on its unique bandwidth-savings capabilities. Using our technology will enable the US Government to better leverage its satellite space segment resources," says Fred Kornberg, President and CEO of Comtech Telecommunications.