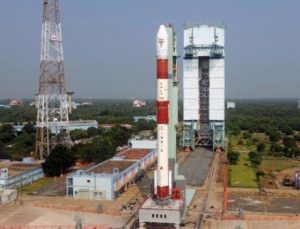 India has today successfully launched five foreign satellites from four different countries on board the PSLV-C23 rocket, which placed the satellites in orbit.
After lift-off from Satish Dhawan Space Centre at 0422 GMT, PSLV-C23 placed all five satellites into the intended orbits, one after the other within 17 and 19 minutes of lift-off.
Along with its primary payload of 714kg, the French Earth Observation Satellite SPOT-7, PSLV C23 carried and placed in orbit 14kg AISAT of Germany, NLS7.1 (CAN-X4) and NLS7.2 (CAN-X5) of Canada each weighing 15 kg and the 7 kg VELOX-1 of Singapore.
The five satellites were launched under commercial arrangements that ANTRIX (ISRO's commercial arm) entered into with the respective foreign agencies. ISRO has so far launched 35-satellites from 19 countries around the globe.