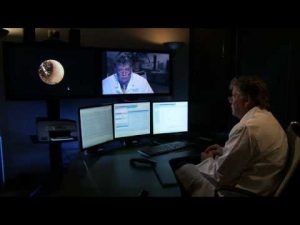 Harris CapRock and medical services solutions provider NuPhysicia announced in late 2012, the creation of an alliance for a standardised and optimised telemedicine solution for customers across the energy, government and maritime markets.
As part of the alliance agreement, Harris CapRock integrates the technology into clients' communications network designs to support the telemedicine application.
NuPhysicia's telemedicine solution reportedly combines video conferencing, secure and Web-based electronic medical records, medical examination instruments and a process management system. Additionally, the solution is backed, the company claims, by 24/7 physician coverage to support operations anywhere in the world.
NuPhysicia's solution reportedly offers health services ranging from isolated injuries to preventative care. The company can reportedly provide on-site medical staff and client educational training for its solution.