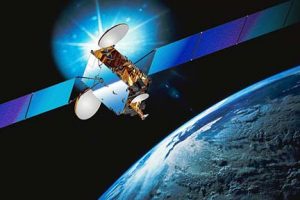 Intelsat S.A. has announced that it has established a strategic agreement to provide access to its global C- and Ku-band broadband mobility network to SpeedCast.
Under the multi-year agreement, Intelsat will provide SpeedCast access to Intelsat's global C-band and Ku-band satellite capacity as well as to its terrestrially managed network, IntelsatOneSM. The agreement will also provide SpeedCast access to Intelsat's global broadband mobility network, which is comprised of 13 customised Ku-band mobility beams on ten satellites spread around the geostationary belt.
SpeedCast will leverage Intelsat's satellites and terrestrial network to deliver enhanced broadband and mobility solutions to the Maritime, Oil & Gas and Enterprise markets with expanded coverage and greater flexibility.
"This new strategic arrangement between SpeedCast and Intelsat is another exciting step in the transformation of SpeedCast into a major global player in the satellite communications markets, on land and at sea" said Pierre-Jean Beylier, Chief Executive Officer, SpeedCast. "Intelsat's global C-and Ku-band network will further enhance our ability to deliver reliable, cost-effective and fast connectivity to our customers.
"Broadband mobility represents one of the fastest growing markets for satellite services," stated Stephen Spengler, President and Chief Commercial Officer, Intelsat. "The new and enhanced agreement with SpeedCast provides both companies with a strong platform to further expand our ability to serve customers. Our partnership with SpeedCast will further strengthen our collective ability to deliver the reliable and efficient broadband and mobile connectivity that today's global businesses demand and need."