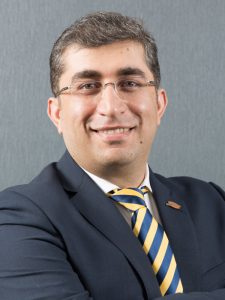 CABSAT2016 was another great milestone for NorthTelecom. Mahdi Nazari, CTO, NorthTelecom said the team had intensive and face to face meetings for all three days,  with industry colleagues and the supply chain. It was unique opportunity to discuss market trends as well as possible threats which the industry may face in the future.
"We are always honoured by our loyal and valuable partners and clients, it was great to hear their valuable feedback from the untapped areas and environments. It was inspirational and has led us to more profound understanding about the demands on the ground as well as the market needs and trends.
"As a multinational business firm and having a presence across the globe, we are aiming to meet our partners regionally. We believe its very important to hear their feedback and their concerns and share with them different business opportunities. At NorthTelecom we aim to collaborate more across the supply chain. We are witnessing a transformation from a market oriented era to a more customer relationship type of environment in the satellite industry," said Nazari.