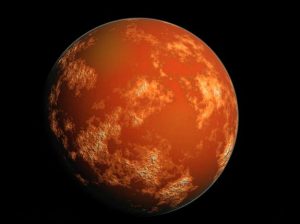 The UAE Space Agency today held an astronomical event on Saturday at the Abu Dhabi Corniche to monitor Mars as it orbited between the Sun and Earth.
The event monitored the planet's close approach to Earth in the attendance of specialists and lecturers in astronomy and space exploration sciences.
Mars and the Earth aligned in a straight line this week, separated by a distance of 46.8 million miles — the closest that the two planets will be until the year 2287.
Attended by members of the public, children and those interested in astronomy and following the Red Planet, the event took place at the Breakwater opposite Marina Mall between 5:30pm and 8:00pm. The UAE Space Agency installed specialised telescopes that made it possible for anyone to see the Red Planet.
H.E. Dr Mohammed Nasser Al Ahbabi, Director General of the UAE Space Agency, said: "This Mars observation event comes within our framework of raising awareness about the space sector and its sciences. We also hope to increase the community interest in the UAE's space activities, such as the Mars Hope Probe that will explore the planet."
Dr Al Ahbabi added: "The Hope Probe will explore the Martian atmosphere. It is planned to be launched in 2020 and will reach the planet the following year, marking the fiftieth anniversary of the founding of United Arab Emirates. So, the event is an opportunity to highlight this ambitious space mission, and the planet itself, which attracts the attention and interest of space scientists around the world because of the answers it may contain."
The Space Agency recently organised an event to observe the transit of Mercury, which drew a large amount of visitors. There are plans for similar events to view other planets in the solar system in the coming period, such as Jupiter and Saturn.